Old maps and classical prints for Thailand (Siam), Laos, Cambodia (Angkor Wat), Burma, Vietnam, Malaysia and Singapore are our area of specialty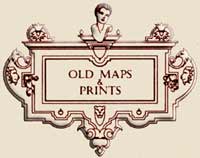 Contact us for more information about our products and services

Our well appointed shop is situated in the heart of Bangkok, Thailand, a 5 minute boat ride from the "best Hotel of the World" Oriental Hotel at the River City Complex, the largest Antique Shopping Area in South East Asia (click here to find out more about us).

India extra Gangem
Hand-coloured copper engraving by Duval
Paris 1661
For a detailed quote on maps currently available, please use our online database. To search for your map now, click here!
For information by email use our inquiry form below. Please specify your inquiry and press submit.



| Home | About Us | Search | Contact |

© 1999-2000 Old Maps & Prints ; all rights reserved
1044/4-5 Charoen Krung Soi 26, Charoen Krung Rd., Kwaeng Bangrak,
Khet Bangrak, Bangkok 10500, Thailand
Tel: (668) 1827 1870 , (668) 1424 4425
e-mail: info@classicmaps.com
Web design by Express Data | updated: 2012-12-14